Fly by Night Original Lyrics Sheets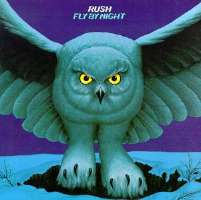 The original LP version of Fly By Night included the lyrics sheets on the LP sleeve. Thanks to Don Douglas of Ottawa, Canada, for sending me these to me.
When Rush released the remastered versions of all the Mercury CDs, they also included a CD-size version of the lyrics sheets with Fly By Night.
Some other interesting details if you haven't seen these before:
Neil signs each of the lyrics "NP" in the illustration.

The cities where the songs or lyrics were written are listed at the bottom of the lyrics sheet.

In "Best I Can," there is an early allusion to an arrow illustration before the chorus.

In "By-Tor and the Snow Dog," part III, the Battle, includes "Challenge and Defiance, 7/4 War Furor" (alluding to the time signature of this section), Aftermath, Hymn Triumph -- something I'd never noticed before.

"Fly By Night" contains a Prologue, which was never included in the finished song (even the first time they played this at the Agora Theater).

In Rivendell, there's a strange script at the end, which ends up being "Rivendell by Neil Peart" in runes (thanks, Jeff!):
Click any of the images for a larger picture.
| | |
| --- | --- |
| | |
| Anthem | Best I Can |
| | |
| Beneath, Between, and Behind | By-Tor and the Snow Dog |
| | |
| Fly By Night | Making Memories |
| | |
| Rivendell | In the End |
All lyrics on this page Copyright © 1974 - 2009 Anthem Entertainment
*All Rights Reserved
*For Promotional & Private Use Only
*It is Strictly Prohibited to Redistribute, Republish, Reproduce or Profit From The Content Found Herein