Chris Mess
Check the latest Chris Mess on ReverbNation.
It all started in 2004. I received a demo of fast-paced song from Chris (which would be named "The Cable Song"). I liked what I heard, and I was soon recording the song with Chris in his basement. I guess Chris liked what he heard, as he invited me back to play on another song. Then we started playing gigs around Seattle.
For those first live shows, it was Chris (guitar, vocals), Sam (bass), and me. Later Steve joined us on bass, with Chris still playing and singing. Then Chris got the crazy idea that a full-time guitar player might allow the band to rock even harder (so he could also concentrate on singing), and we welcomed Brooks into the fold. And it was good.
The story continues...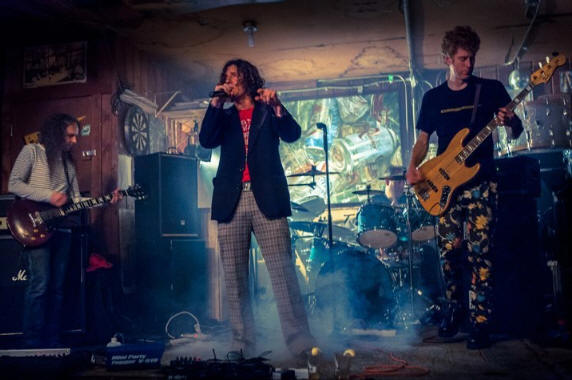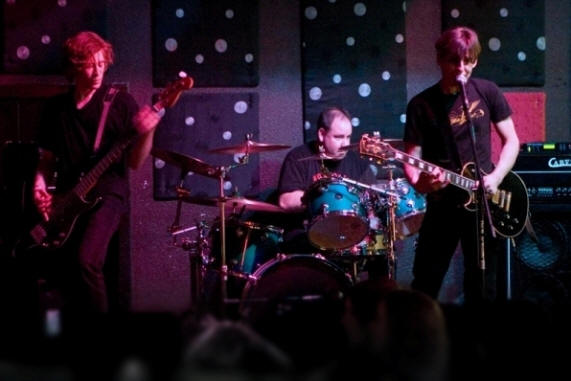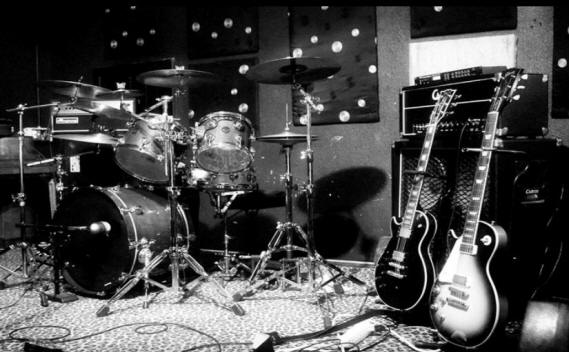 Credits on Chris Mess I
Written, recorded, and mixed by Chris Mess at Thee Opium Den, Seattle, Fall/Winter 2004
Chris Mess: Vocals, Guitars, Bass
Andy Olson +: Drums
Barry Oliva: Drums
Track Listing
The Cable Song +

All The Time +

Better Anyway

Low Rent

Pictures of first sessions with Andy Olson at the Opium Den
Andy Olson's drums in the foreground; Chris Mess in the background.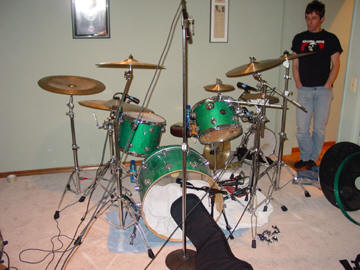 Chris Mess's digital deluxe studio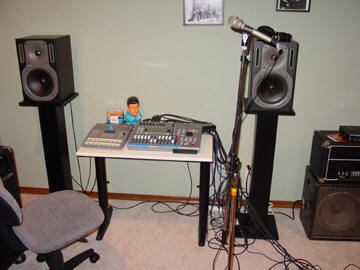 Andy Olson's DW drums